Cromox D-Shackles CSA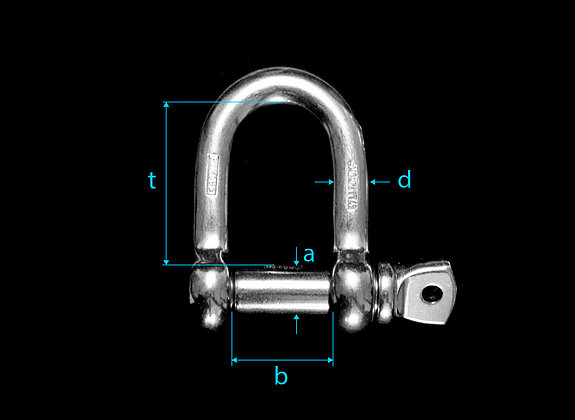 The Grade 6 cromox components are manufactured by KETTEN WALDER in Germany using the highest quality of stainless steel to achieve market leader quality products. All components are
manufactured on state of the art modern machinery. These products are rigorously tested in house and form part of the cromox chain sling system. The cromox range of products use the highest levels of design, materials and manufacturing processes to produce the best performing products for use in the harshest environments. Due to the high quality, purity and narrow tolerances of alloying elements in cromox steel, we are able to produce durable, heavy duty stainless steel products with increased corrosion and crack resistance. The high concentrations of chromium ensures a strong and passive layer of chromium oxide for protection. A precise amount of Nickel creates a shiny surface and other alloys like molybdenum allow for increased Working Load Limit (WLL) and a higher breaking load.