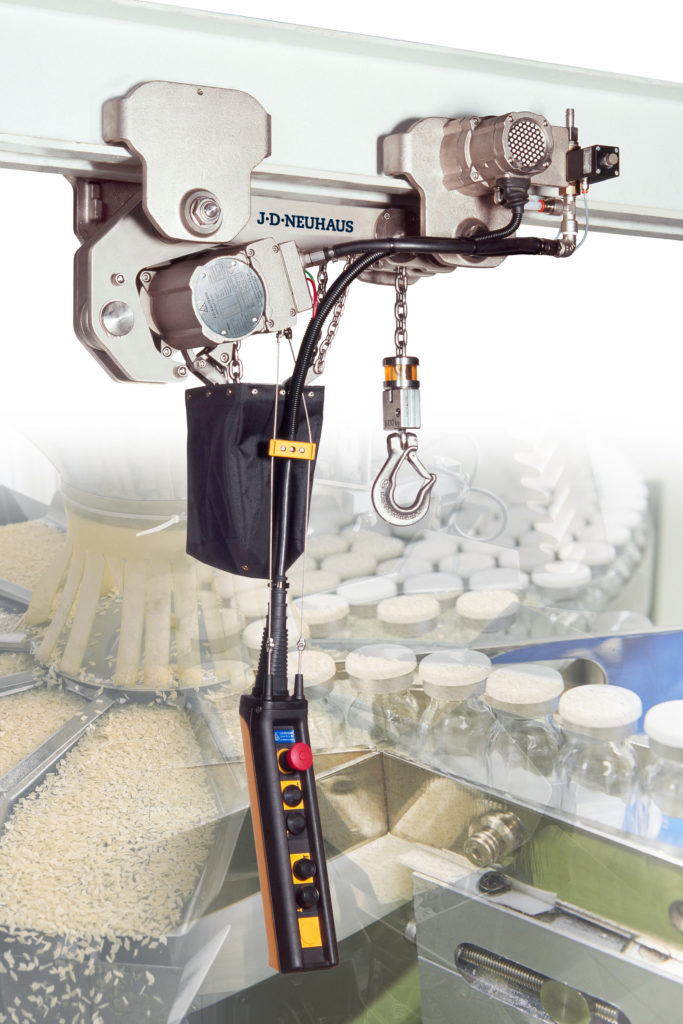 JDN nickel-plated big bag handling air hoist
JDN's nickel-plated big bag handling air hoist is part of a range of products designed for applications that need to process powdered, granulated or other free-flowing materials which need regular, high volume top-ups in order to maintain the high levels of production. These hoists are suitable for handling food products such as salt, sugar, flour and starch, as well as chemical and pharmaceutical products. All these air operated JDN products provide explosion protection features for safe operation when being used in potentially explosive work environments.
Big bag handling air hoists are available at carrying capacities of 1100 and 2200kg (with 6 bar air pressure). They can be supplied in two configurations of single or twin lift/load hooks. The single hook unit is designed for operation with a standard cruciform lifting beam. The large distance between the hook and the chain box advantageously eliminates potential collisions between the load and the chain box.
The JDN nickel plated hoist in low headroom trolley available in 1 tonne lift capacity, designed for clean operating environments.