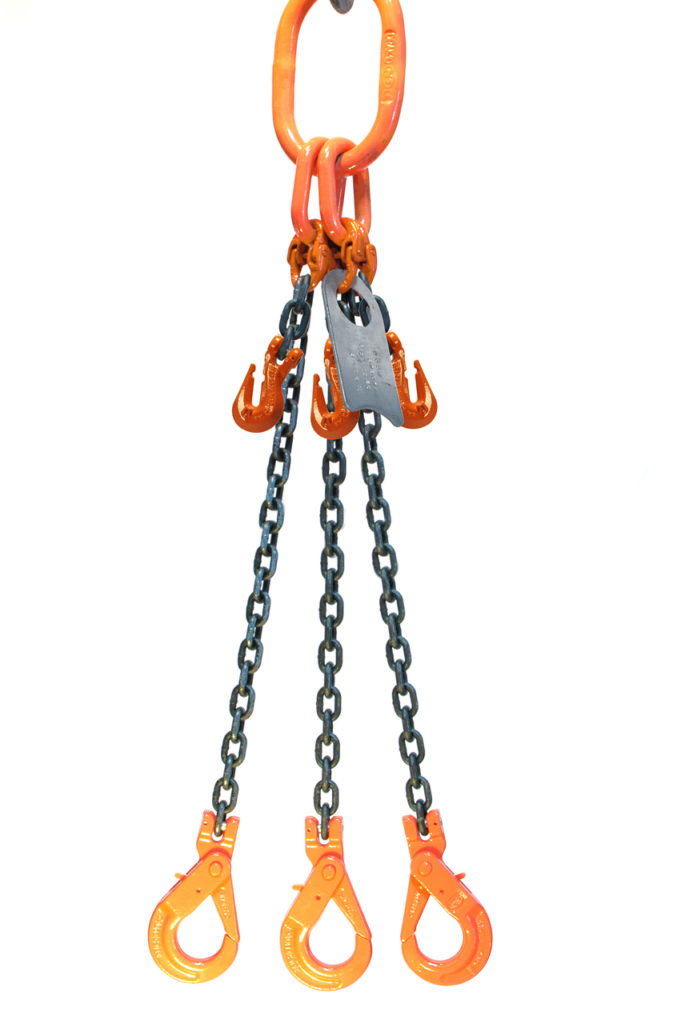 Chain sling
Our selection of chain lifting slings come in single leg, double leg, triple leg, and quadruple leg options. The number of legs will determine the weight limits it can hold, as well as the angles in which the holds are determined. We offer chain sling types in a range of sizes and up to any length needed. Often we will create custom slings that might not be featured here on our site for clients. Our slings are available in 80 and 100 grade chain and have fittings in both grades as well. All the chain slings we offer come with a tag as per OSHA.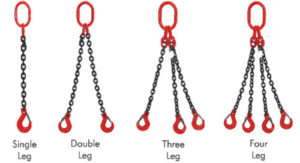 Chain lifting slings are the best choice for applications subjected to high temperatures or under rugged conditions that can easily damage other sling types. These types of slings are flexible, durable, and long-lasting. The sling is easily collapsible for easy storage and can securely adhere to the contours of the load. While the chain will show little or no stretching at rated capacity, it is possible for it to stretch up to 15 to 20% prior to failure.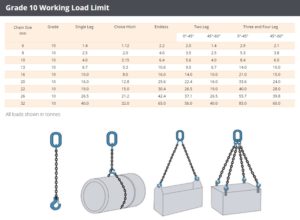 Our Chain Slings are fully compliant with EN818-4 and are assembled by trained and qualified personnel.
All our products are 'CE' marked and supplied with Certificate of Conformity to meet Health & Safety Regulations.
Stainless Steel version available on request.