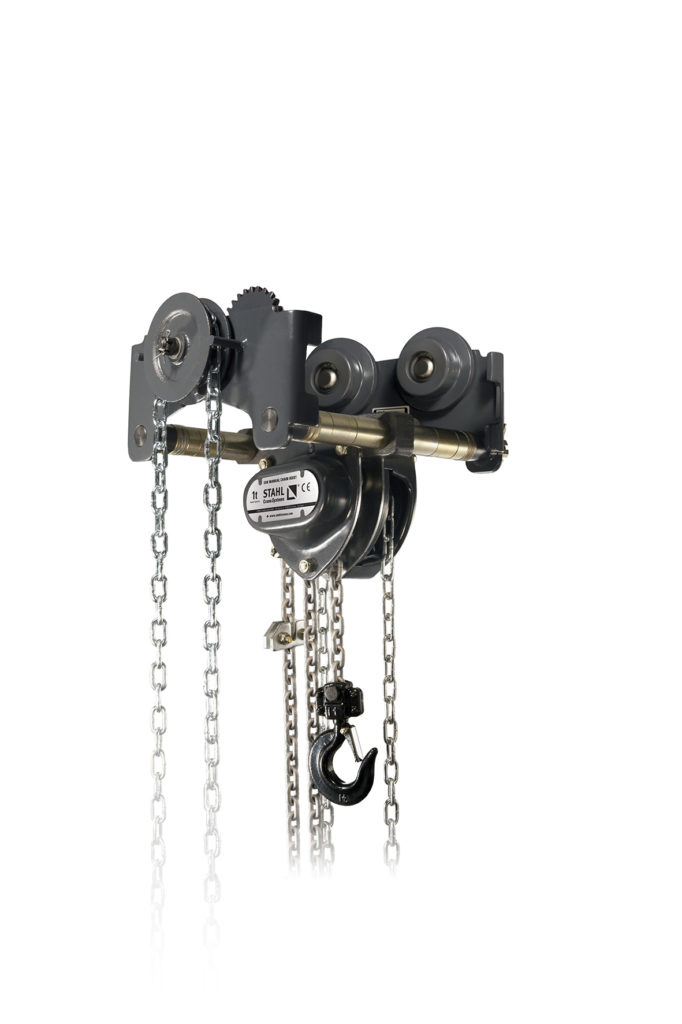 Manual trolleys, short headroom
SIHK manual trolley Same points as SRF / SHP, but:
• Short headroom trolley, SHK or SHK+ hand chain blocks with rigid connection.
• SIHKF push trolley only available for capacities 500, 1000, 2000 and 5000 kg.
• SIHKP geared trolley.
• Trolley adjustable according to beam size up to 305 mm width (500 kg max. 203 mm).
• Delivered ready assembled.
Coating system
• Side plates finish: dark grey RAL 7021 powder coating.
• Corrosivity category C3 in acc. to DIN EN ISO 12944-2.
Options (Surcharge)
• Stainless steel hand chain.
• Stainless steel hook block. Available on request
• Wider flanges than 305 mm.
• Corrosivity category C5.