Pump Lifting Chain – Stainless Steel
At Ballinphellic Engineering we carry a extensive stock of pump lifting chain for the Water Treatment industry. We are Official Irish Distributors for the extensive range of Products Ketten Walder have to offer.  All of our chains are 316 Stainless Steel Grade 6 and are in stock for supply and prompt delivery. We also stock a full range of safety shackles for connection to the pumps. These chains can be submerged in highly corrosive materials.
Stainless steel pump lifting chain is manufactured by KETTEN WALDER in Germany using the highest quality of stainless steel to achieve market leader quality products. All chains are manufactured on state of the art modern machinery and are proof loaded to 2.5 x WLL with a factor of safety 4:1.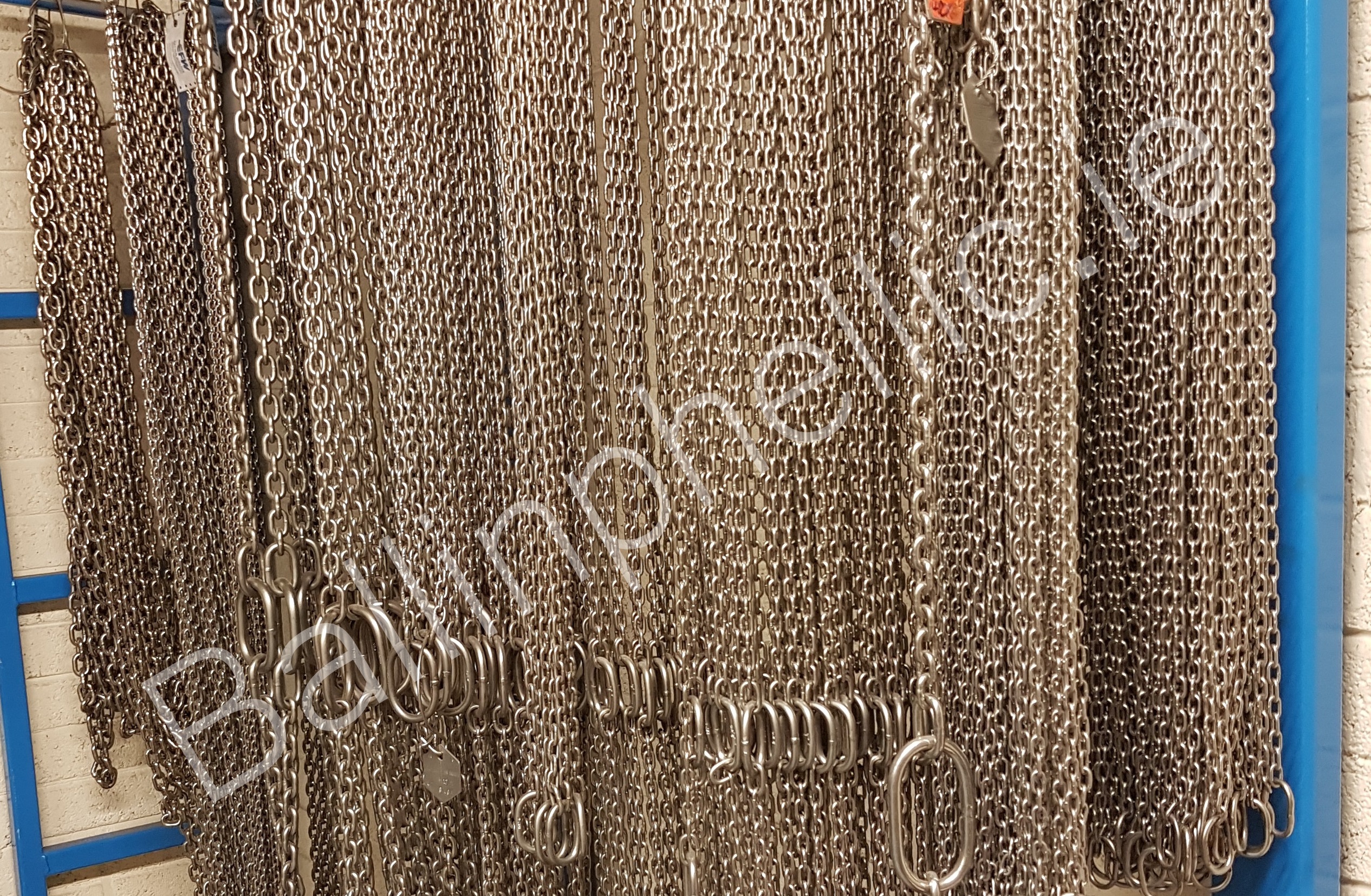 Stainless Steel Pump Lifting Chain fitted with Lifting Points at each end of the pump chain and at 1m centres. Alternative lifting centres and configurations, i.e. double leg or triple leg branch to suit your individual needs can be manufactured.
Each pump chain we supply will come with a branded stainless steel chain identification tag attached which features individual serial number of chain along with safe working load of chain. Every pump chain supplied comes with individual test certificate, Declaration of conformity and inspection period tag.
Production Features
Manufactured from corrosion resistant Stainless Steel to EN 10088 / EN 10027-2 / 1.4404 or 1.4462 (AISI 316LN – Duplex).
Assembled, Welded and Tested at Ketten Walder, Germany
Quality Features
Full trace-ability for all components used in manufacturing process
Chain links are embossed with manufacturer's mark and batch number every 20 links or 1m which ever is the lesser
Every Master Link embossed with Cromox and our traceability Batch Number
All assemblies are Proof Load Tested to 2.5 x W.L.L.
Factor of Safety: 4 : 1
Full certification supplied with every sling in accordance with Machinery Directive 2006 / 42 / EC
Extensive range in stock for prompt next day delivery.
For more information please don't hesitate to contact us.