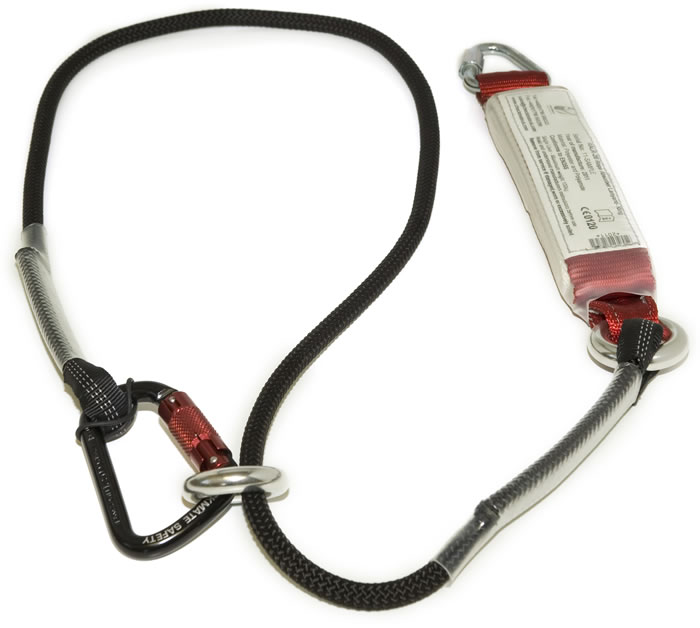 RALR – rope absorber lanyard
11mm kernmantle rope with tear webbing pack to absorb energy, fitted with an aluminum ring prethreaded onto the rope section, for choking around a suitable anchor. The tear pack is constructed with a continuous back up webbing so if the tear pack failed it will hit the back up webbing.
Principle features:
◥ Twin legs 2m can be reduced down to 1m each
◥ Delta link to body and alloy pivot ring to protect sewn eye
◥ Choice of connectors A, B, C & D
◥ Tear webbing energy absorber; easy to inspect after a fall
◥ Label encapsulated by clear heat shrink to protect
◥ Label sheave protects from damage and wear
◥ 11mm Kernmantle rope
◥ Contrast colour stitch for easy inspection
◥ Available with a choice of connectors.