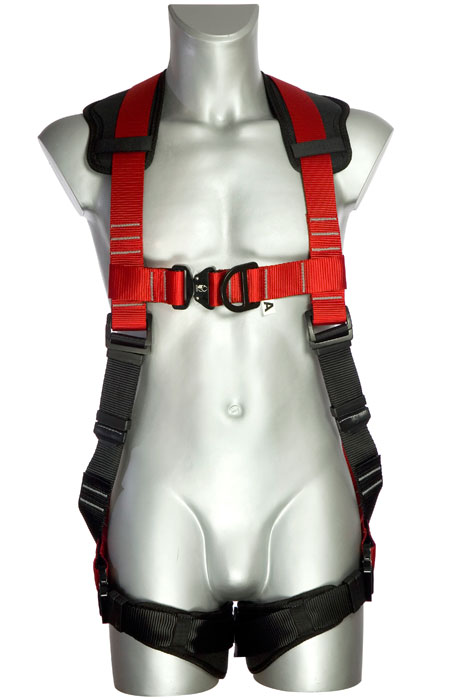 Vantage – PBH 10 – Fall Arrest Harness
In Stock
Vantage – PBH 10 – two point rapid-don fall arrest harness.
◥ Front and rear 'D' attachment point
◥ Rapid don click lock buckles
◥ Trapezoidal buckles
◥ Ergonomic slimline body pad keeps harness form
◥ Padded leg loops to reduce post fall trauma
◥ Rapid donning 5 seconds, Lightweight
◥ Carbon steel and alloy fittings black powder coated
◥ Stainless fittings option
◥ Two colour body to leg webbing
◥ Contrast colour stitch for easy inspection
◥ Water repellent and UV resistant polyester webbing
◥ Shock absorbing rear dorsal via velcro tabs
Rapid don fall arrest safety harness with front and rear 'D' attachment points, shoulder yoke and padded leg loops, click lock buckles. Popular harness due to ease and speed of fitment and suitable for most applications.
Body harnesses are designed to hold and protect the user's body. The type of harness used is defined by the work task to be carried out; some harnesses have a belt with additional side connectors for working on masts and poles, others will have connectors for working in a suspended position like in rigging and rope access work. Our comprehensive VANTAGE range covers all these different applications.
For more selection please see our full range of fall arrest harnesses.