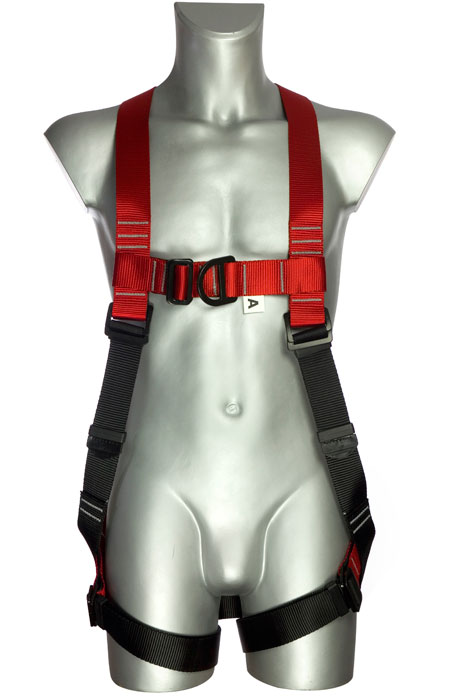 Vantage – PBH 06 – Fall Arrest Harness
In Stock
Vantage – PBH 06 – two-point rescue fall arrest harness.
◥ Front and rear 'D' attachment point
◥ Rescue strop as standard
◥ Lightweight and easy to don
◥ Trapezoidal buckles
◥ Carbon steel fittings black powder coated
◥ Stainless or dielectric fitting options
◥ Two colour body to leg webbing
◥ Contrast colour stitch for easy inspection
◥ Shock absorbing rear dorsal
◥ Water repellent and UV resistant polyester webbing
Rescue fall arrest safety harness, as our popular PBH2 model but with the addition of a rescue strop as standard. Used for rescue and in confined spaces.
Two-point fall arrest harness, with rear 'D' and front chest attachment points. Front 'D' is centrally located ensuring loads are spread evenly. Four points of adjustment ensuring a better fit. Our most popular harness, simple, versatile and ensures there is a separate connection for rescue.
Body harnesses are designed to hold and protect the user's body. The type of harness used is defined by the work task to be carried out; some harnesses have a belt with additional side connectors for working on masts and poles, others will have connectors for working in a suspended position like in rigging and rope access work. Our comprehensive VANTAGE range covers all these different applications.
For more selection please see our full range of fall arrest harnesses.